Time of Flight system
Ambitious physics goals of MPD require excellent particle identification capability over as large as possible phase space volume. Identification of charged hadrons (PID) at intermediate momenta (0.1–2 GeV/c) is achieved by the time-of-flight (TOF) measurements which are complemented by the energy loss (dE/dx) information from the TPC and IT detector systems.
The basic requirements to the TOF system are:
– large phase space coverage |η| <2;
– high granularity to keep the overall system occupancy below 15% and minimize efficiency degradation due to double hits;
– good position resolution to provide effective matching of TOF hits with TPC tracks;
– high combined geometrical and detection efficiency (better than 90%);
– identification of pions and kaons with pt < 1.5 GeV/c;
– identification of (anti)protons with pt < 3 GeV/c;
– TOF detector elements must function in a 0.5 T magnetic field.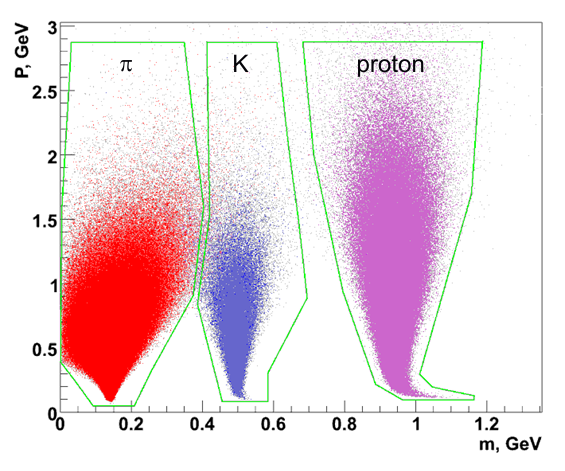 Fig. 1: Mass separation with TOF (100 ps resolution). The green lines show boundaries for efficiency and contamination estimation.
At the relatively high momenta of particles the errors in time of flight measurement and track length definition have higher weight than the error of momentum determination. The momentum spectra of secondary particles at the NICA colliding energies produced in the regions of pseudorapidity |η| < 1.2 and 1.2 < |η| < 2 for minimum (4 GeV) and maximum (11 GeV) colliding energies are presented on the Fig. 2. The average momentum of pions for energy 4 GeV is about 300 MeV/c and for 11 GeV is about 400 MeV/c.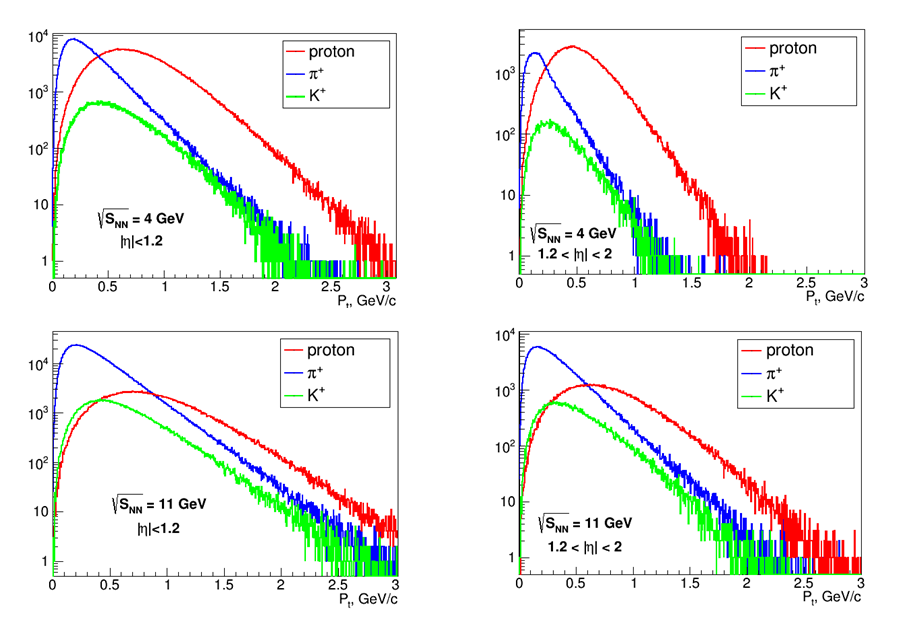 Figure 2: Momentum spectra of pions, kaons and protons in two regions of pseudorapidity: |η| < 1.2 (left) and 1.2 < |η| < 2 (right) and for two center of mass energy: 4 GeV (top) and 11 GeV (bottom).
The smallest track length for time of flight measurement at MPD is 1.5 m. We expect to have overall time resolution better than 100 ps. It allows us reliable separation of pions, kaons and protons in the entire interval of momenta for produced particles for NICA energies (Fig. 3a, 3b).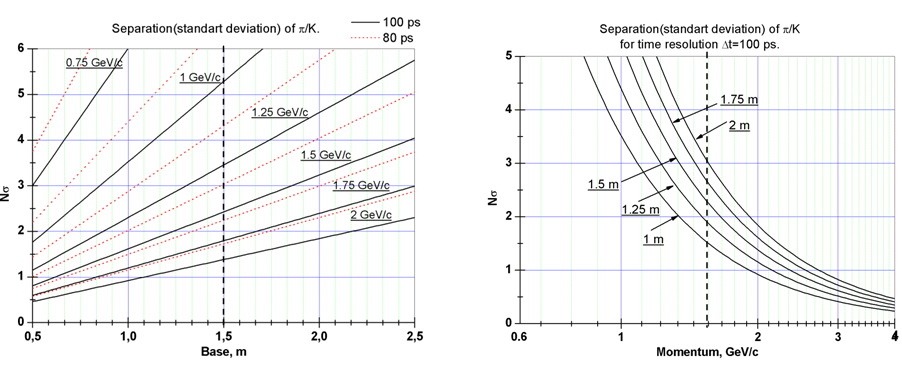 Figure 3a: Calculation of the separation of pion and kaons in units of standard deviation as a function of TOF base for TOF resolutions: 80ps and 100 ps. Figure 3b: Separation of pions and kaons as a function of secondary particles momenta for different fixed bases (time resolution is 100 ps).
In Fig. 4 we present the fraction (in percent) of pions and kaons below a particular momentum as a function of momentum. These distributions are obtained for the particle spectra. One may conclude that TOF system can separate pions on the level of 99 % and kaons – almost 98 % up to the total momentum of 1.5 GeV/c.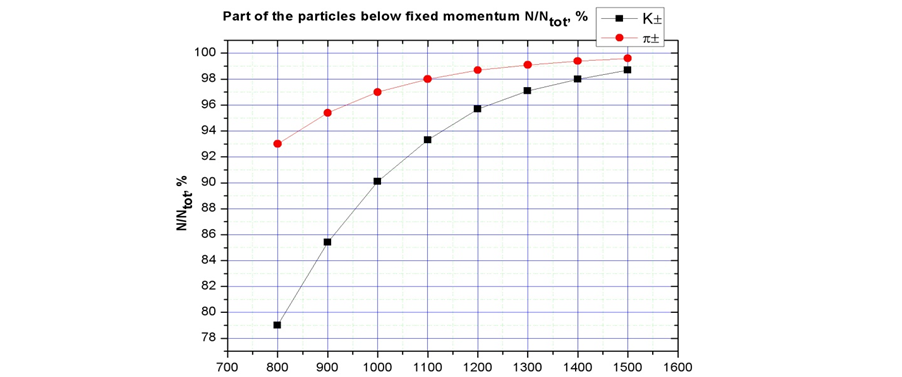 Figure 4: Part of the pions and kaons below a particular momentum (√(SNN)= 9 GeV).